COVID-19 Vaccine Updates: Operation Warp Speed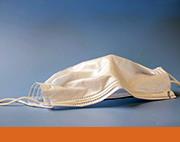 As decisions are made about COVID-19 vaccine development and emergency approvals, AGD is providing members with relevant updates. It is expected that at least two vaccines (Pfizer and Moderna) will have received emergency use authorization by the end of December and that the Trump administration will begin distribution for priority groups as determined by each state. Check out the information below, which includes detailed information on the status of vaccines in development.
On Dec. 1, the Centers for Disease Control and Prevention (CDC)
Advisory Committee on Immunization Practices
recommended healthcare workers be prioritized to receive vaccines first. The CDC and the National Academies of Sciences, Engineering, and Medicine define Phase 1A — healthcare workers — as the highest priority group, and dentists fall into the category.
States determine the distribution strategies. Because of the limited supply of vaccines initially, states are likely to subprioritize within the category of healthcare workers, and it is unclear when dentists can expect to be authorized. States were required to submit
final distribution plans
to the CDC by Dec. 4.
A good resource to understand this unprecedented effort is the U.S. Department of Health and Services/Department of Defense publication,
From the Factory to the Front Line: Operation Warp Speed Strategy for Distribution of a COVID-19 Vaccine
.
Will dentists eventually be able to administer the vaccine?
AGD is advocating for dentists to be able to administer the vaccine as distribution broadens out to the general population. In nearly all states, this may require action by the state dental board, and AGD will provide updates.
Check out AGD's COVID-19 Vaccine web page
.