AGD Foundation Auction
The AGD Foundation electronic silent auction last month raised $18,961. Thank you to everyone who supported the organization and its mission to raise awareness of oral cancer. We are committed to fighting oral cancer and know that we can save lives if we work together.

If you were unable to donate during the AGD2020 Virtual Scientific Session and want to join your colleagues in support of our mission, please donate online now.

This vital support enables the Foundation to support oral cancer screening events hosted by constituencies and dental schools through grant funding. Learn more about AGD Foundation programs and events.


Thank you auction donors!

3M Oral Care www.3m.com
Academy of General Dentistry www.agd.org
American Academy of Implant Dentistry www.aaid.com
American Association of Women Dentists www.aawd.org
Bausch Articulating Papers, Inc. www.bauschpaper.com
BISCO www.bisco.com
CareCredit www.carecredit.com
Crest + Oral-B www.dentalcare.com
DenMat www.denmat.com
Dental Health Products, Inc. www.dhpionline.com
Dentist's Advantage www.dentists-advantage.com
Dr. Charles Blair and Associates and Practice Booster www.practicebooster.com
Marshall Fagin, DDS
Garrison Dental Solutions www.garrisondental.com
Howard Glazer, DDS, FAGD
Greater New York Dental Meeting www.gnydm.com
Ivoclar Vivadent www.ivoclarvivadent.com
Kettenbach www.kettenbach-dental.us
Komet USA www.kometusa.com
Models Plus www.bonemodels.com
Nadia International, Inc. www.ronadro.com
Nordent www.nordent.com
Salvin Dental Specialties, Inc. www.salvin.com
Spiral Tech www.spiraltech.com
Viade Products, Inc. www.viade.com
Lawrence N. Wallace, DDS/The Larell One Step Denture System www.larelldentures.com
Zentist www.zentist.io/silentauction

Donate to the AGD Foundation via AmazonSmile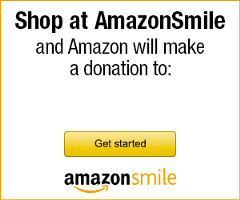 For each eligible purchase made through the Amazon-operated website AmazonSmile, the AmazonSmile Foundation will donate 0.5 percent of the purchase price to the AGD Foundation. You'll enjoy the same shopping experience that you would at Amazon. To take advantage of this opportunity to support the goals of the AGD Foundation, you must have or create an Amazon account and select the AGD Foundation as your charity of choice.
For more information about AGD Foundation programs and events, email foundation@agd.org.

The AGD Foundation is a 501(c)(3) charity; gifts to the AGD Foundation are fully deductible for United States federal income tax purposes, subject to the limitations placed on charitable gifts by the Internal Revenue Service. Be sure to check with your tax professional or attorney for specific, allowable deductions in your state.