Hans Guter, AGD Vice President Update
Hans Guter, DDS, FAGD
Candidate for AGD Vice President
Delegates, welcome to our virtual meeting!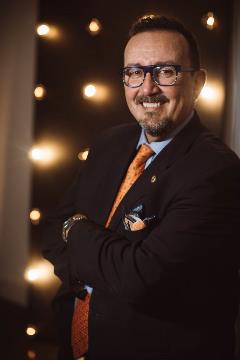 What a year this has been with this global pandemic. First of all, I want to thank our President, Dr. Connie White, and the rest of our Executive Committee for their exceptional leadership during this epic time in history. Many kudos to our wonderful staff for helping us with the daily functions of our Academy and the wonderful, exemplary virtual meetings they put together for all of us.

My campaign logo of "Together We Can" is one I gave much thought to. If honored with your vote and ultimate election to the office of Vice President it is one I will adhere to. We all need each other to strengthen and grow our Academy, I cannot do it alone.

I have the experience, desire and passion to help make our organization one that we can all be proud of and one that all general dentists would want to be a part of. I am ready to tackle the challenges and do the hard work with your help in order to achieve this.

I humbly ask for your vote and hope you have a wonderful meeting. Should you want to reach out to me please email me at docguter@yahoo.com or call me at (614) 270-2073.

Sincerely yours,
Hans Guter DDS, FAGD