Solutionreach
Patient Relationship Management

866.315.4046
www.solutionreach.com
partnersales@solutionreach.com
Solutionreach is revolutionizing health care with a dynamic platform of tools to improve doctor-patient relationships and maximize the success of health care practices. As the industry leader in patient messaging, Solutionreach helps you send the right message, to the right patient, at the right time, to make every patient the only patient.
Learn about SR Conversations


Learn about SR Smart Reviews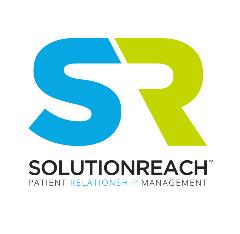 Offer Information
As an AGD member, Solutionreach offers you attractive benefits on patient relationship management tools. AGD members are eligible to receive the following:
6% Discount Off Standard Monthly Service Fee (Includes Bundled Product Options)
$1 Activation Fee (Normally $399)
Schedule a demo today to learn more about Solutionreach and the benefits available to you through your AGD membership.
*Current customers, please email bfennell@solutionreach.com to see if you qualify for AGD benefits.